Brianna Brandy Millard Smith's Happy Children Memorial Scholarship Fund or BBMS Happy Children was founded in 2018 by Brianna Millard Smith's parents who wanted to honor her helping other as she always did.

Brianna was suffered from addiction and metal illness most importantly she was a mother. She was killed in 2014 she left behind an autistic child. Being a mother mattered most to her. She was always seeking sobriety with the goal of being a good mother. 
Our goal is help others in similar situations. Those seeking sobriety from drug and or alcohol addiction. Addiction destroys families. Parents struggle not only to get their lives together but they also have to take care of their children and help get their lives back together. We want to be part of this to honor our daughter. We will provide funds to help with housing expenses to mothers or fathers on whose children are with them while they are inpatient at Tarzana Treatment Center in Lancaster, CA. When they complete their treatment program and are ready to move to housing be it an apartment, room to rent or sober living. Our fundamental goal to facilitate family unity and bonding.
We want to help others who suffer from addiction and who are parents as our daughter. By being involved in recovery we are honoring our grandson's monther our  daughter Brianna Brandy Millard Smith  was killed in 2014 near Llano, CA. She was struck by a semi truck. She suffered from mental illness and addiction. She believed in helping others. Please join us in helping those suffering from addiction.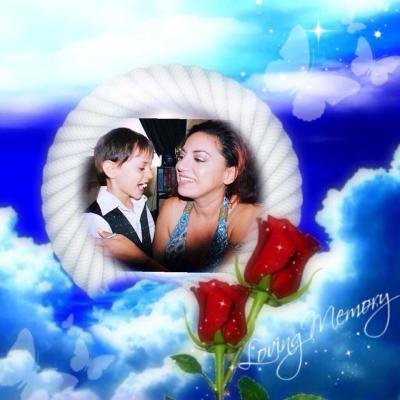 Brianna and her autistic son Daniel. This is one of the last pictures of them together before her death March 30, 2014. She wanted nothing more than to be a good mom and be a family.

"The road to success is always under contruction"

Lily Tomlin

​​